SupportRite is a software package that forecasts and tracks the use of underground support products, not restricted to conventional timber support. The programme highlights areas of non conformance against the relevant support standard. Safety and wastage are the predominant areas of focus.
The SupportRite software can be customised to the mines layout, product suite and mining standards (as shown below). This package is of benefit to operational and financial staff. When required, Timrite can offer dedicated staff to implement and maintain the system.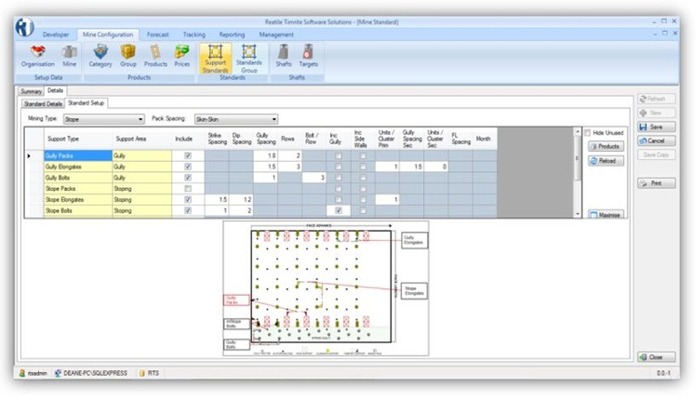 SupportRite – can be customised to reflect the products and conditions of the mine.